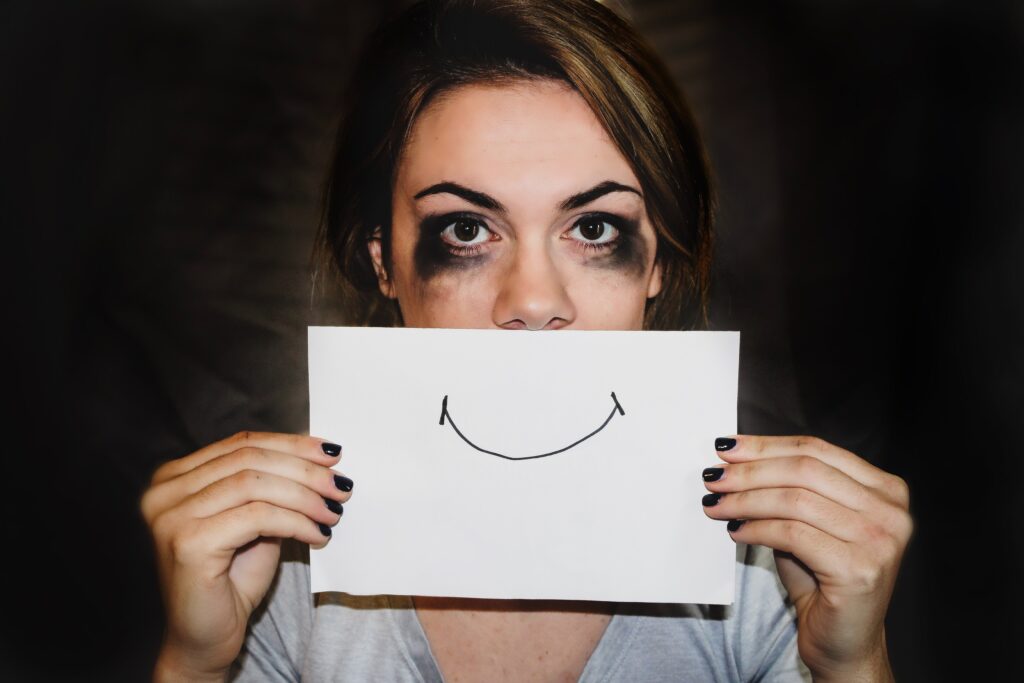 Many people reach out to me and say, heavily, "I have complex trauma." My guess is you are reading this post because you are realizing you (or someone you love) have a history of complex trauma. Sounds heavy, right? I know. It can be.
Most importantly, now that you know, what is there to do about it? Let's start by looking at what complex trauma is.
Complex trauma or C-PTSD
According to International Society for Traumautic Stress Studies: 
C-PTSD shares many symptoms in common with PTSD, including re-experiencing, avoidance, and hyperarousal, as described above. [See webpage] However, C-PTSD also includes
Problems in emotion regulation, like having difficulty managing ones feelings
Problems in self-image, like feeling completely different from other people and/or having a negative self-view
Interpersonal problems, including having trouble trusting others
Here's the scoop. Affirmations, practicing gratitude and exercising your body are all great for you. Unfortunately, cognitive and behavioral practices do not address the underlying causes of physiological dysregulation that coincide with challenging moods and behaviors. 
There is a significant interrelationship between emotions, nervous system states and cognition. Addressing the root cause(s) of dysregulation is necessary to get at the interplay. Else mood swings, avoidance, behavioral and/or relationship challenges will persist. Even for the most disciplined among us. 
NARM Therapy, specifically designed to work with complex trauma
Finally, an approach that works with the body, nervous system, thoughts, and emotions. NeuroAffective Relational Model Therapy (NARM®).
NARM® is an innovative approach designed to address and transform complex trauma, specifically. Dr. Laurence Heller created NARM® out of decades of experience working in the field of trauma. NARM® Therapy integrates top-down and bottom-up principles. (Most other approaches are unidirectional.) Emphasis on the interrelationship between the body, emotions and cognition is significant. This interrelationship addresses the root causes of dysregulation and disconnection that underlie symptoms.  
NARM® Therapy integrates:  
interpersonal neurobiology   

attachment theory   

relational therapy   

somatic therapy   

psychodynamic theory   

mindfulness    
A heartful approach to complex trauma therapy.  
Working through and healing from C-PTSD is imperative for health and well-being. Such healing happens in relationships and often requires help from a professional.
NARM® Therapy is a phenomenological model that supports reconnection. NARM utilizes the therapeutic relationship and the present moment to support connection.
Increasing connection cultivates ease, vitality, and a greater sense of self. Deepening self-awareness supports increasing congruence between heart, mind, and life. Ultimately decreasing physiological dysregulation and the need to disconnect from self and others. 
NARM Therapy might be right for you if:  
You are ready to be clearer about what you want for yourself   

You are ready to take a deeper dive into knowing yourself   

You are ready to better understand what underlies internal conflict   

You are ready to better understand how and why you may be holding yourself back   

You are ready to expand your capacities   
NARM Therapy might NOT be right for you if:  
You want someone to give you answers   

You want a cheerleader   

You are looking for more 'tools' or 'skills'   
What to expect:  
A focus on the here and now   

Curiosity about you and what lies beneath the context   

Invitation to connect your own dots   

Confrontation in support of what you want for yourself  

Deepening awareness of yourself 

Increasing possibilities




 
NARM® Therapy helps mobilize discomfort, dormancy, and malcontent into Intentional Change. NARM® Therapy supports re-connection with core capacities, accessing agency and syncing with potential. NARM® invites deepening connection(s), honors inherent wisdom and capacity to heal. Ready to explore beneath troublesome behaviors, distress, distorted perceptions, and relationship challenges?